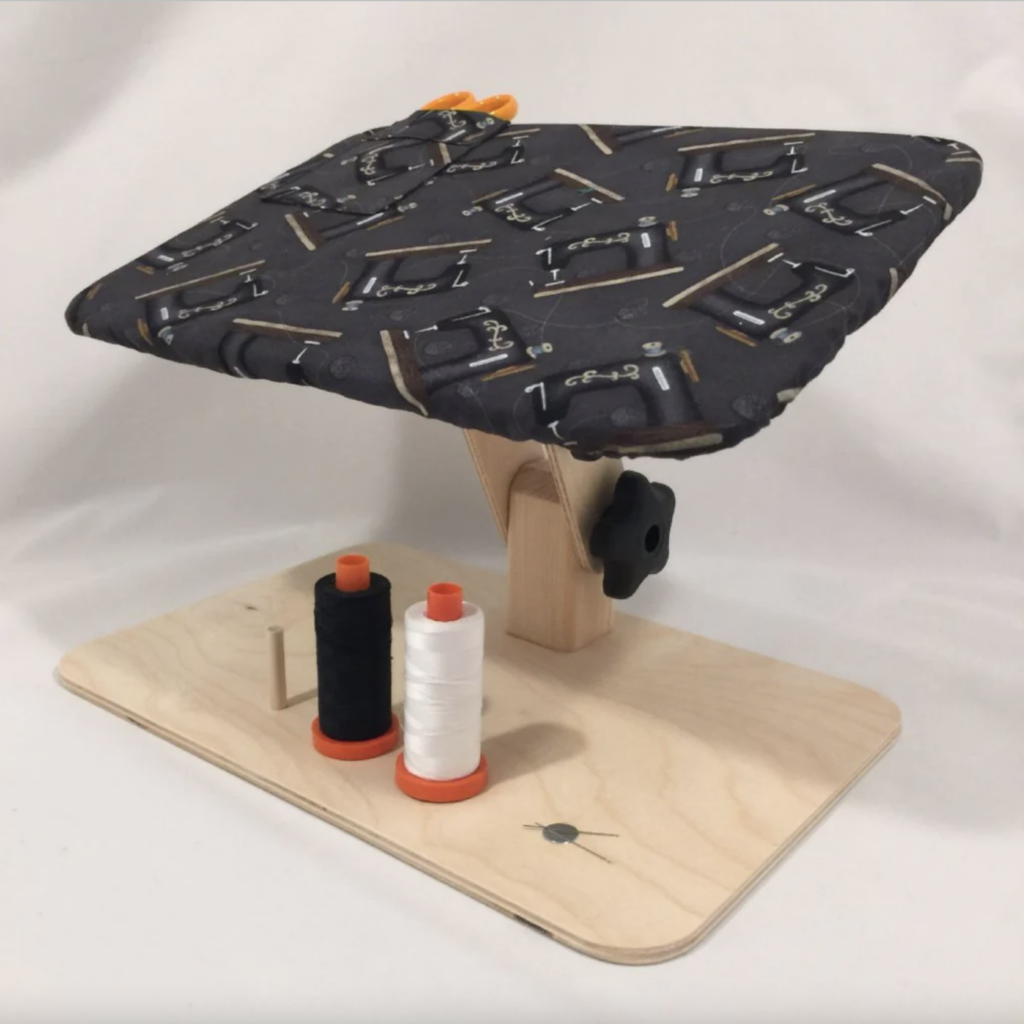 ---
A Quilter &  Hand Piecers Aid
I'm sure some of you will have heard of the Lap App™ , but as these are not easy to get hold of in the UK then let me tell you a little more…
---
LapApp
The Lap App™ is the creation of Joyce and her husband and is handcrafted in the USA. Designed originally for her to use, they realised this was such a great tool they had to share with the quilting world and beyond.
---
Hand Stitchers dream
This small adjustable lap table provides a rest for hands making it ideal for appliqué and handwork.
The Lap App™ is made of Natural Baltic Birch and Pine woods and features special Star Knobs making it easy to adjust.

The rectangular top surface also measures 12″ x 8″ and pivots to be flat or diagonal to suit the application and the user's preference.
It features a non slip area for tracing and marking.
Each Lap App™ comes with a 100% cotton, padded cover that is both removable and washable. The cover features a pocket for a small pair of needlework scissors.
---
Applique
The Lap App™ is hugely popular amongst applique and hand work enthusiasts around the world. I for one know that Sarah Fielke is a big advocate and anyone who took part in the Merry & Bright BOM last year will have come across this useful tool in her tutorials.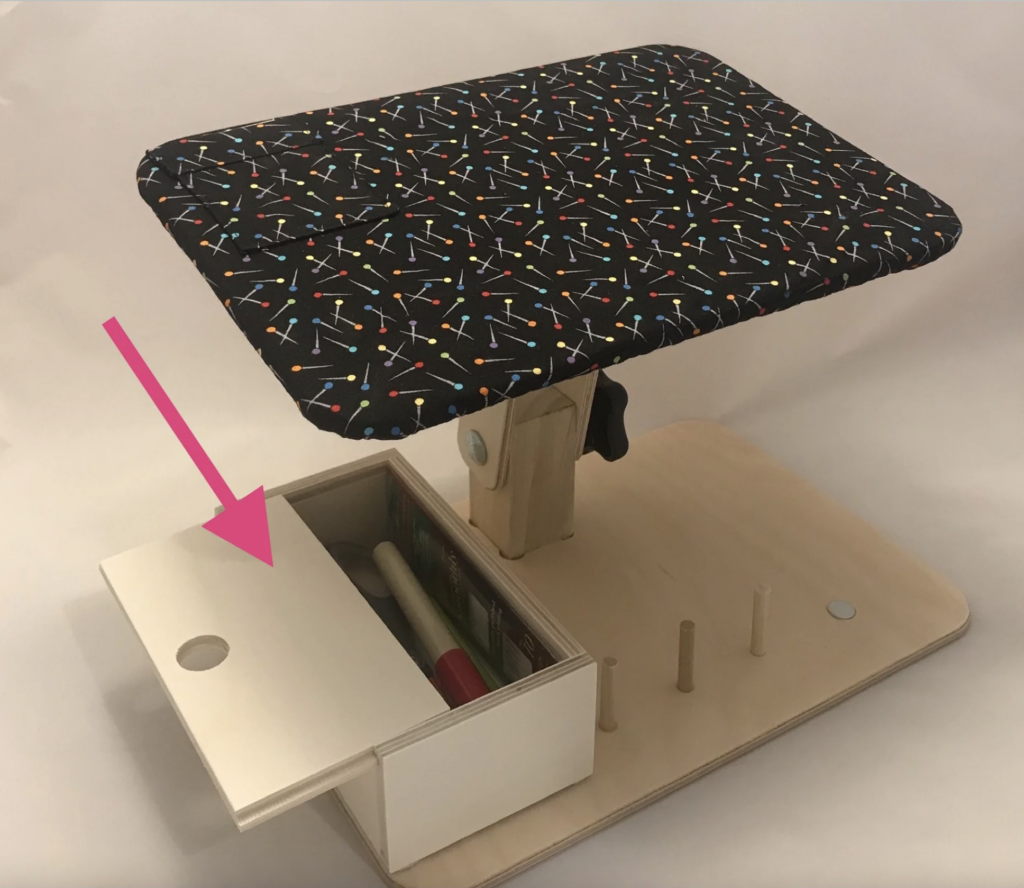 ---
Accessories
As the years have gone on, they have added some amazing little extra's that can be added to the standard model including a handy storage box.

As well as having a non slip area which is great for tracing and marking they have now added a removable wool pressing mat.
---
Stitch App
This companion to the Lap App is your go to caddy for all your handwork essentials.

Made of clear coat finished Baltic Birch
Measures 10″x4″x6″.
A satin nickel finish handle on top allows for easy transport
A strong neodymium magnet to contain pins.
A 3 1/4″ x 2″ x 3/8″ recessed tray area stows miscellaneous notions.
Two 3 1/2″ spindles with easy turn knobs hold thread spools or bobbins
The cup area corrals scissors, marking tools, rulers, and seam rippers.
Three felted wool balls in different colours (colours will vary) will help you sort your needles by size and type.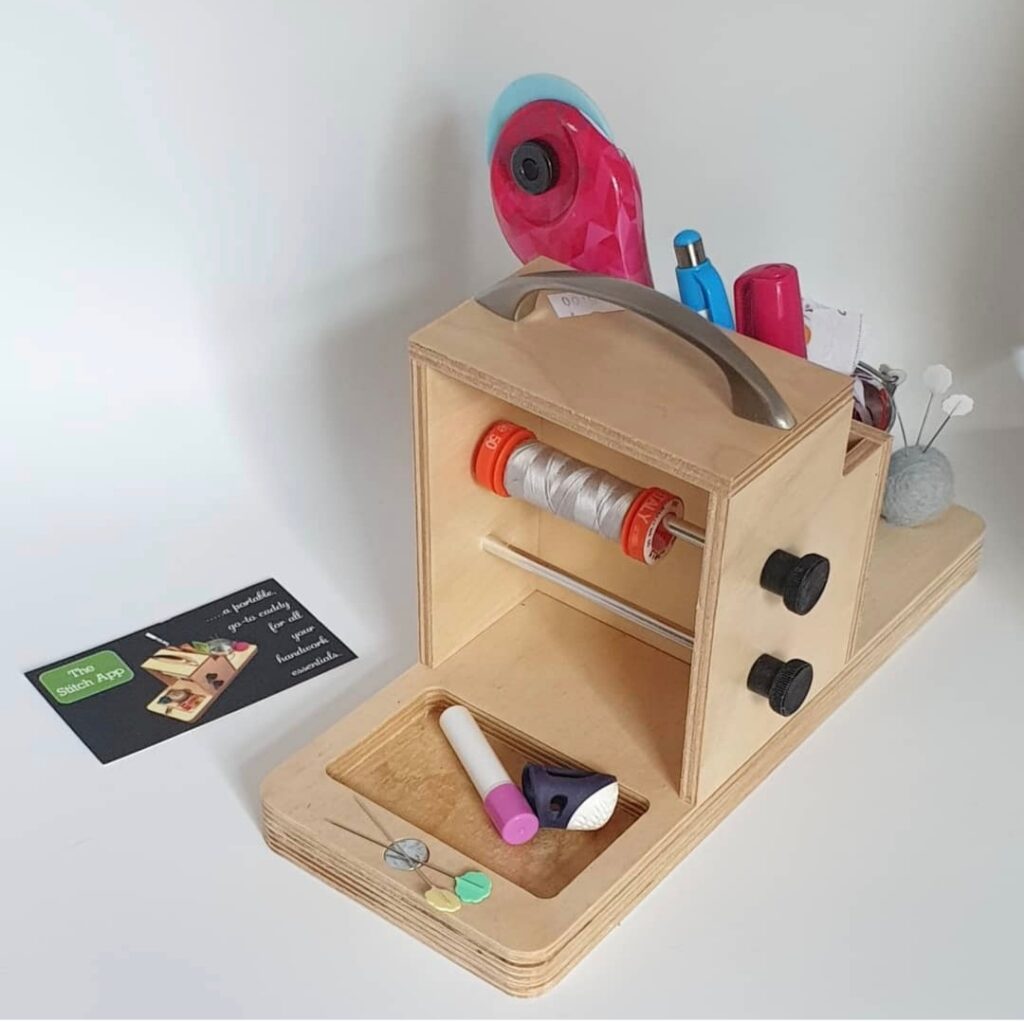 ---
Ruler App
This wooden ruler rack will organize your rulers and keep your cutting area neat and tidy. The sturdy wooden base has a generous six slots that allow you to sort your rulers and templates according to size, keeping them visible and handy.
Featuring:
A galvanised farmhouse style bucket to store cutting tools for safety and a clutter-free work area.
Non-skid discs on the bottom of the base prevent the rack from moving or slipping.
Measures 23" x 4.25" X 5/8"
The opening for the bucket is 2 7/8" in diameter.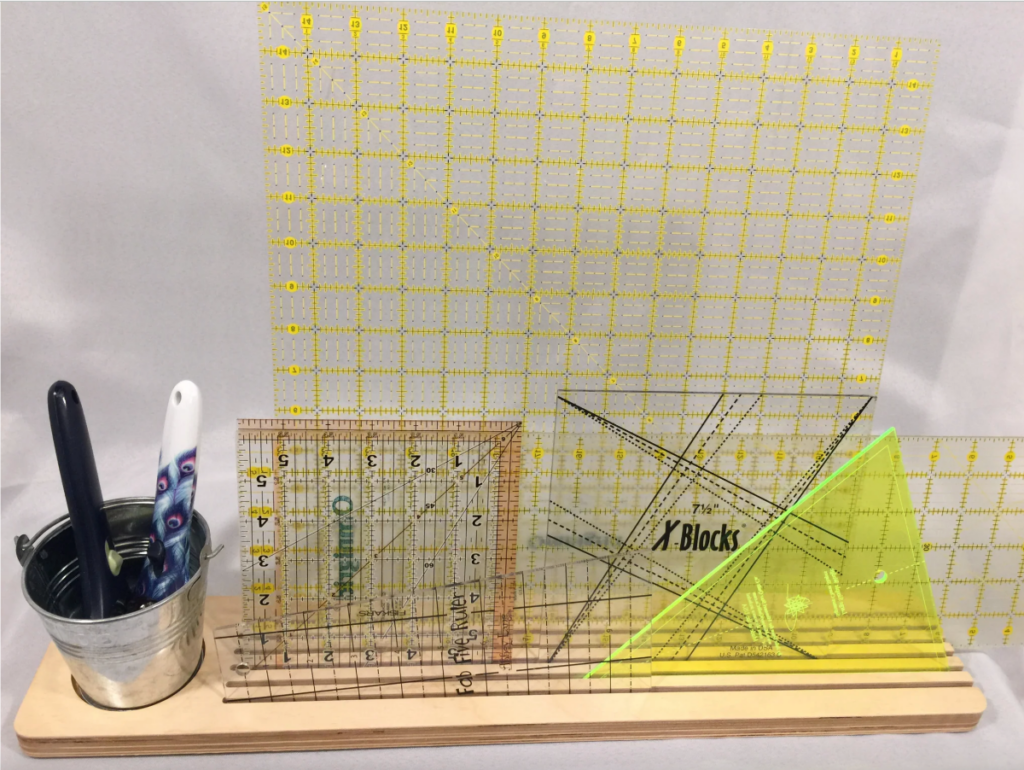 ---
How it works
When the pre-order window is open all products have a price listed which is a deposit only and the final balance you will need to pay is detailed within the product description.

I will state in the newsletter when the pre-order window is open from and to.

Once it ends I will collect all the order details and place my order with LapApp. It will take approximately 2-4weeks (pending customs) for the orders to be processed and shipped.

 Once the goods arrive, I will raise your final balance invoice and once paid these will be shipped to you.

If the pre-order window is closed, all the LapApp products will have the option for you to register your interest by entering your email. This is no commitment to but at that stage, it just gives me an idea of how many people are waiting for pre-orders to open and on which products, so leave your details against any items you are interested in.
There is only a commitment on your part once you pay your deposit in the pre-order window.