Here we are at the launch of our next Mystery Quilt. Sparkle and Shine will see me bring to you another four quilts to choose from. These will be named Pearl, Quartz, Sapphire & Sphene.
I am so excited to show you the collections I have for you all. I personally hand pick these four quilts as I just love the modern bright fabrics, the luscious neutrals and quirky prints.
Sign ups will start at the beginning of December and the club starts shipping in February.
---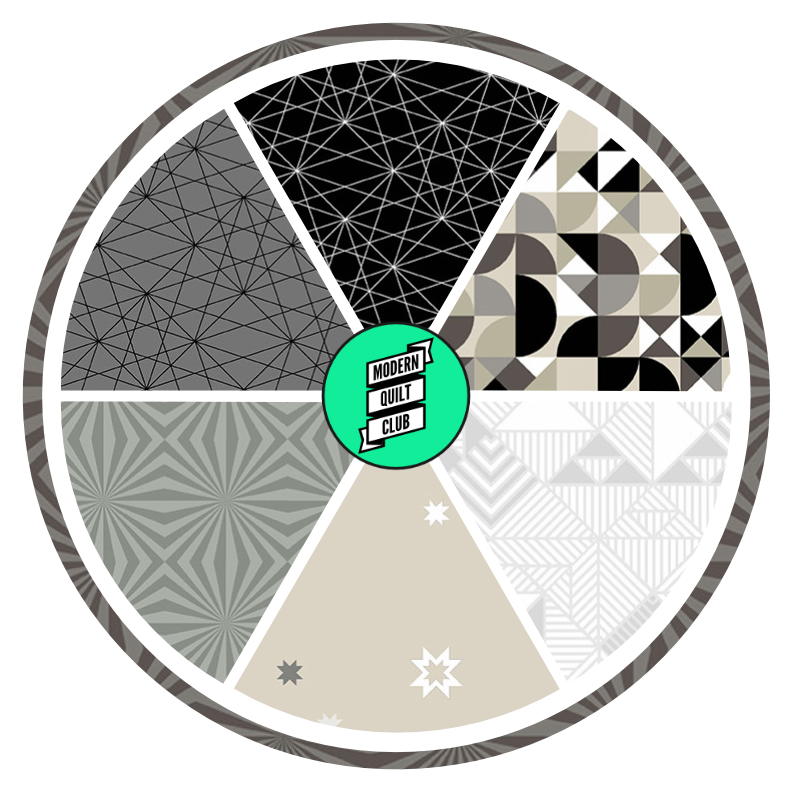 Pearl
My first choice I bring you, I will admit was a very nice surprise. With all the issues we've had this year I truly thought I had missed the boat. I am so pleased to bring you Stealth from Libs Elliott.
A beautiful selection of black, greys and neutrals that is going to make a stunning quilt.
---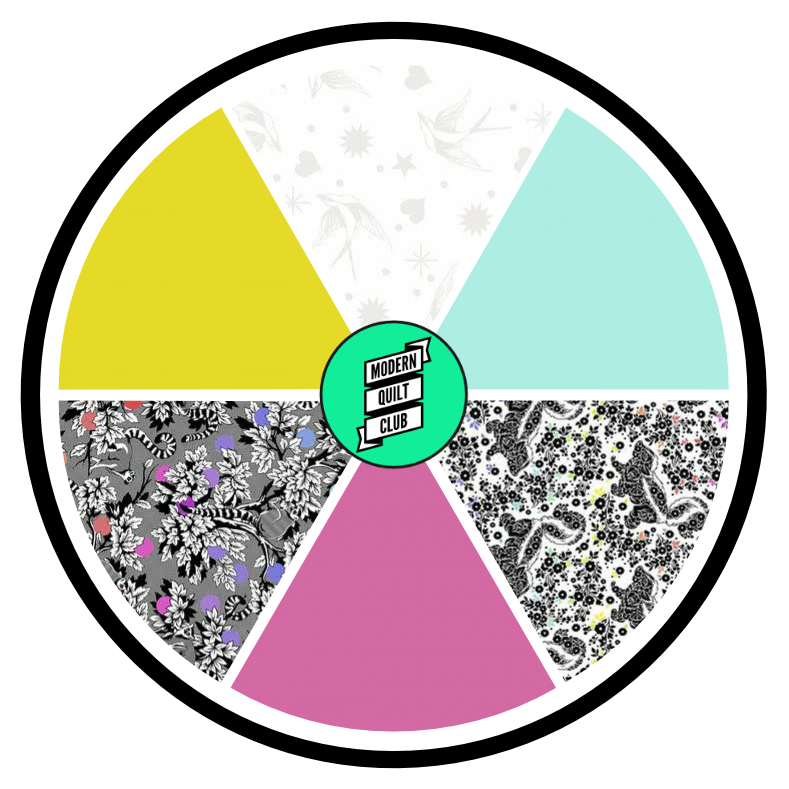 Quartz
The ever fabulous Tula Pink sees a mix of Linework with her vibrant solids.
You might not see it here, but it will all be topped off with the Tent Stripe black & white binding!
---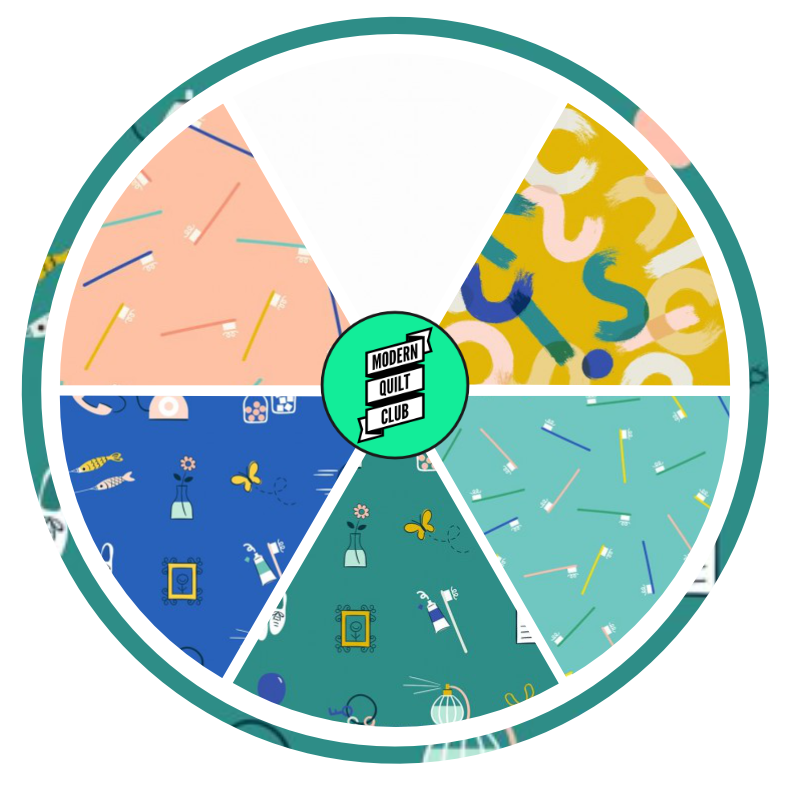 Sapphire
My first collection with Ruby Star Society and I just fell in love with Whatnot!
I mean those toothbrushes are just too cute!
---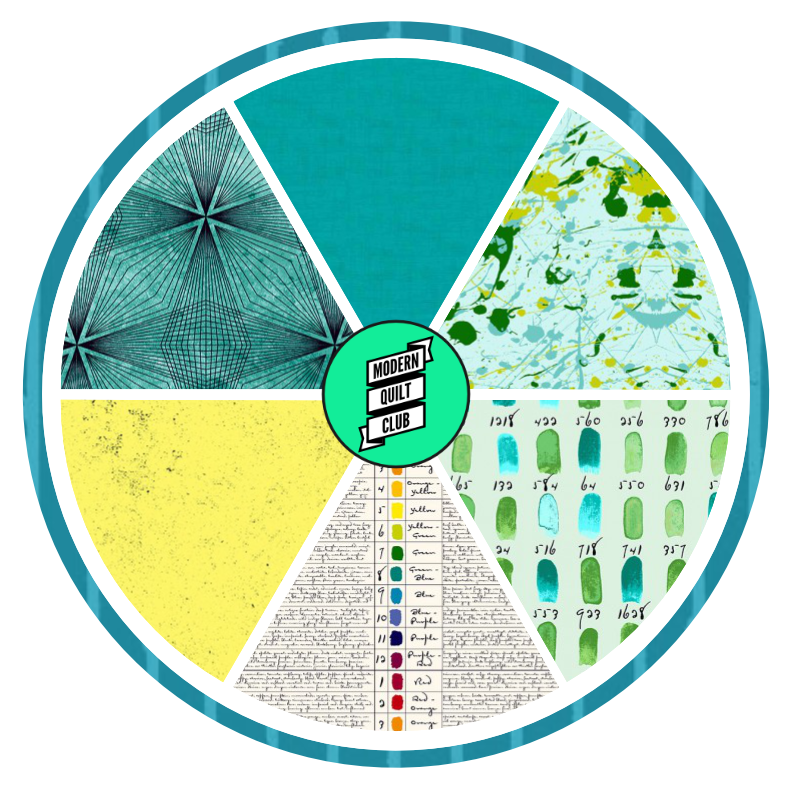 Sphene
Another of my very popular designers, Giucy Giuce always comes up with beautiful combinations.
Prism brings a mix of teals, greens and yellows with a Linen Texture in turquoise.
---
Quilt top finished size:
Small quilt – 48″ x 60″
Large quilt – 72″ x 72″
Sign ups for the club will be taken from 1pm Friday 4th December. Shipping starts on the 6th February 2021.
Sheila offers a great Facebook group for any users and it is a worldwide community all sewing up the same puzzles in so many different fabrics. It is a great place to meet other people in the club.
I will offer the club with a monthly subscription or the option to pay in full. If you take the this you will receive a discount compared to the monthly instalment option, see prices below. I have also kept the prices the same as 2020. If you opt for a subscription It will be an immediate payment, followed by nine monthly payments on the 20th of the month from February onwards.
The small quilt will be £180 or 10 monthly payments of £18.50 (all prices include UK postage).
The large quilt is £235, or 10 monthly payments of £24 (all prices include UK postage).
Key information
General launch – 4th December
Save if you pay in full
Small Quilt from £180
Large quilt from £235
Instalment plan available
Starts shipping 4 February 2021
Runs 10 months
Make sure you are signed up to the newsletter to keep ahead of any latest news coming from the club and confirmation of the launch times for this Mystery Quilt – NEWSLETTER