Here we are at the launch of the next Mystery Quilt and this one is called Village Green. It features a record (well for little old me) – EIGHT different colour ways. Each of the Mystery Quilt colourway choices I am brining to you has been named after bee friendly flowers and plants which you might find in a traditional Village Green.
---
What is a Mystery Quilt?
If you have never heard of the Mystery Quilt then let me fill you in with what is on offer. This is a quilt designed by Sheila Christensen @mysteryquilter and it is a puzzle quilt over 10 months.
Each parcel contains that month's puzzle instructions and all the pre-cut fabric pieces to make the blocks. Pieces are kept simple: triangles, squares and rectangles and at the end the final puzzle is revealed to give you a beautiful finished quilt top.
It is a Mystery or puzzle as you don't know what the finished quilt will look like until the final reveal, but the quilts are very cleverly designed by Sheila and always turn out fabulous.
---
What are your options?
Each of these eight colourways I have carefully selected for you to choose from, so I hope you see something that takes your fancy?
Here is a closer look at the fabrics chosen for this Mystery Quilt.
---
My first Village Green Mystery Quilt is a classic Rashida Coleman Hale fabric line called Whatnot for Ruby Star Society.
Bluebell
This is a slightly older print that will not be easy to find these days but the fun prints on these fabrics work really well for Mystery Quilt.
For the purposes of the illustration the fabric around the circle represents the binding fabric. This may also be a duplicate of a fabric within the quilt top.
Here is a closer look at all the fabrics contained within this quilt.
---
Mystery Quilt: Bluebell – Fabrics Whatnot by Moda Fabrics
A closer look at the fabrics from Whatnot: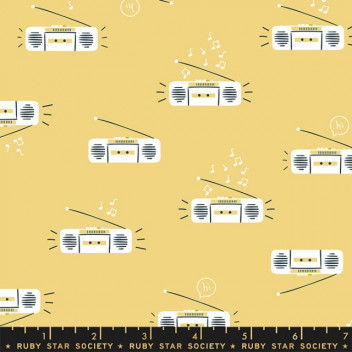 ---
Crocus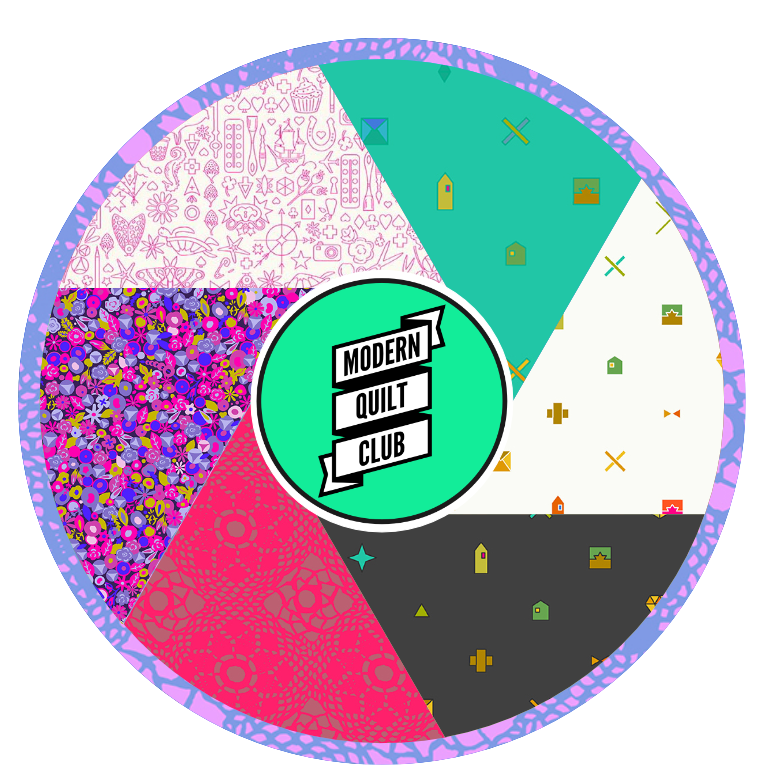 My second fabric option is one of my Alison Glass collections for Andover Fabrics. This is a selections of Sun Prints and Trinkets.
I almost missed this fabric line and just managed to order it in time for it to be included in this Mystery Quilt as I just knew it would work beautifully.
Again here is a closer look at all the fabrics included in the quilt kit.
---
Mystery Quilt: Crocus – Fabrics: Sun Prints & Trinkets for Andover Fabrics
These are the Trinkets and Sun Prints making up Crocus: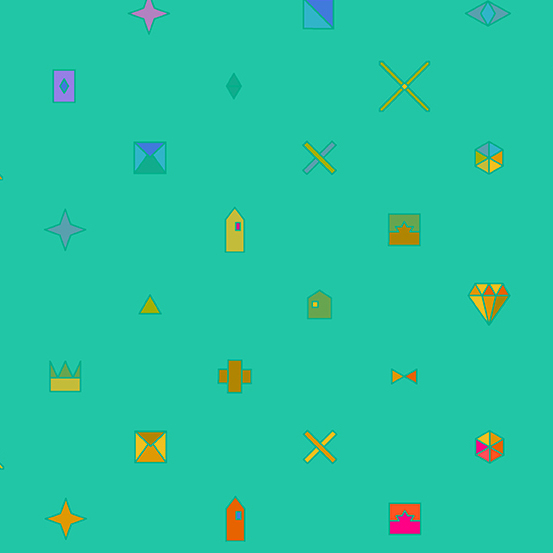 ---
Forget Me Not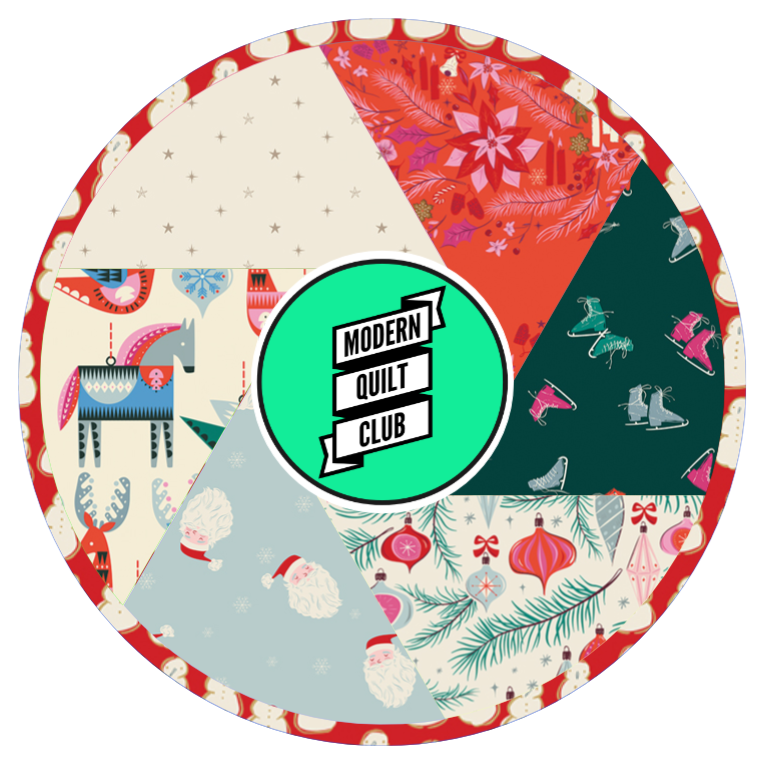 Here is a return to a popular theme from last year. My Christmas quilt was very popular so I thought I would go again with an equally cute and fun print.
This is Christmas in the City an Art Gallery Fabrics range.
You can't quite see it from this graphic but the binding is a lovely Christmas red with little snowmen on.
---
Mystery Quilt: Forget Me Not – Fabric: Christmas in the City by Art Gallery Fabrics
A selection of cute Christmas prints, this is Christmas in the City: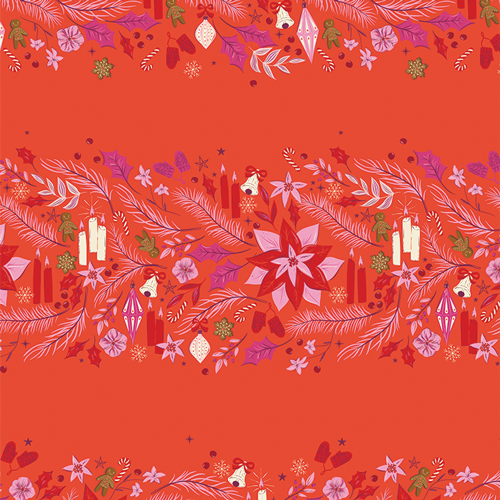 ---
Foxglove
This is my second Alison Glass collaboration. Using a range of Sun Prints and Trinkets is a beautiful combination of purples, lilac, pinks with an accent of mustard! Trust me, it really works.
You will see a black print in there but don't be put off by that, thinking it will be a dark dark quilt. I would say this is more of an accent print even though it is position one on the wheel.
---
Mystery Quilt: Foxglove – Fabric: Sun Prints & Trinkets for Andover Fabrics
Here is a closer look at Alison Glasses Sun Prints & Trinkets: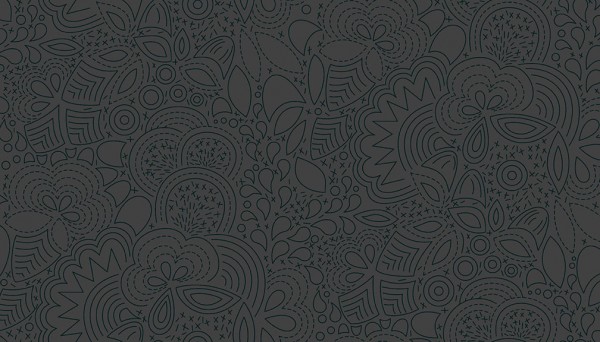 ---
Heather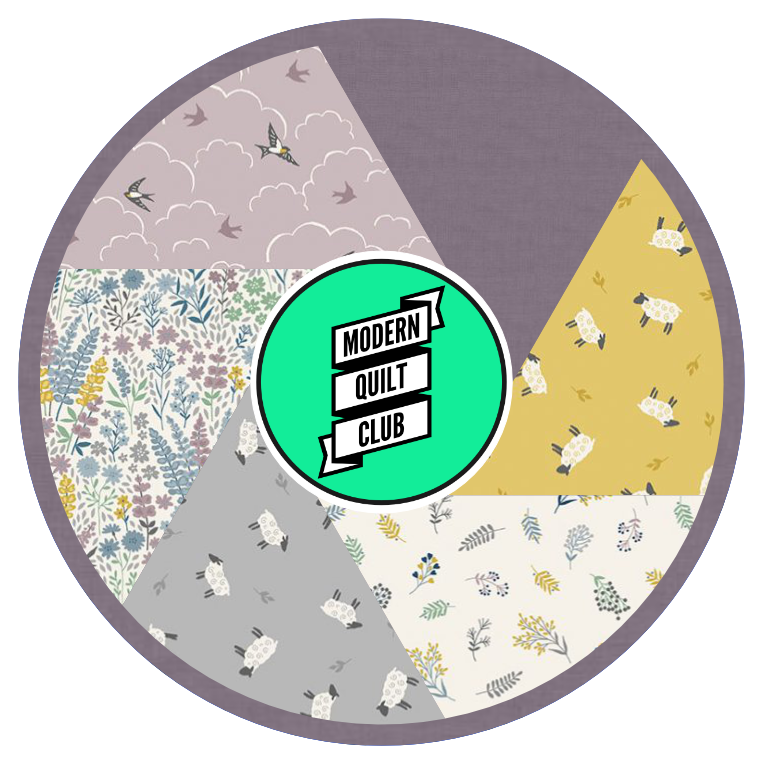 Heather is from Makower Fabrics and this sweet fabric line is called Heather & Sage, so aptly decided to name the Mystery Heather!
Featuring cute little sheep and pretty heathers and flowers it is a very sweet collection. In complimentary shades of thistle purple, light blues and pale mustard yellow giving a subtle and beautiful quilt.
---
Mystery Quilt: Heather – Fabrics: Heather & Sage for Makower Fabrics
Here is a closer look at the fabrics from Heather & Sage giving us Heather Mystery Quilt:
---
Honesty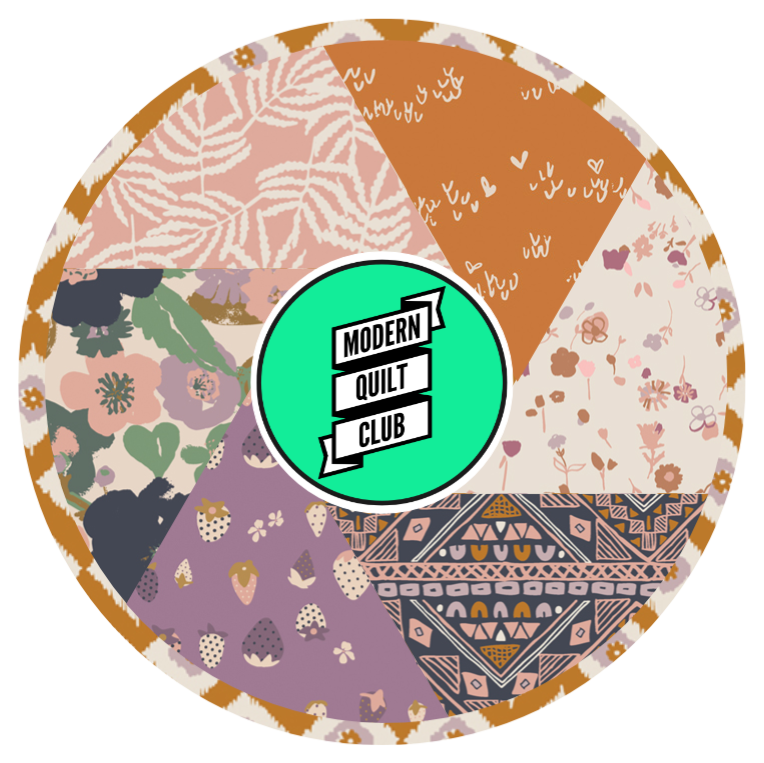 Honesty is made up of fabric from a range for Art Gallery Fabrics called Lilliput. The range features prints with ditzy flowers, berries and large florals.
All in complimenting colours of rusty orange, pale pinks and a deep blue.
This is the usual AGF fabric that has a lovely soft feel to it so will make for a lovely Mystery Quilt.
---
Mystery Quilt : Honesty – Fabric Collection Lilliput for Art Gallery Fabrics
Here is a closer look at Lilliput fabric for Honesty Mystery Quilt: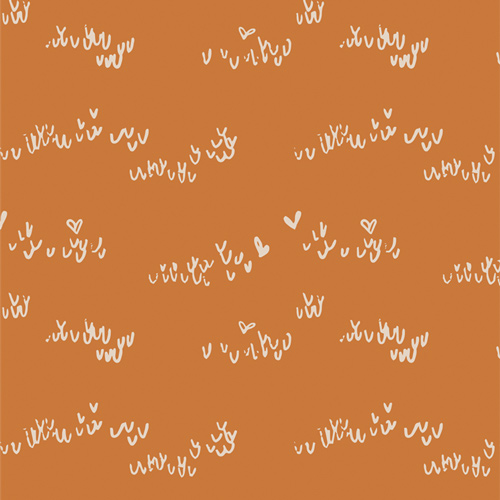 ---
Ivy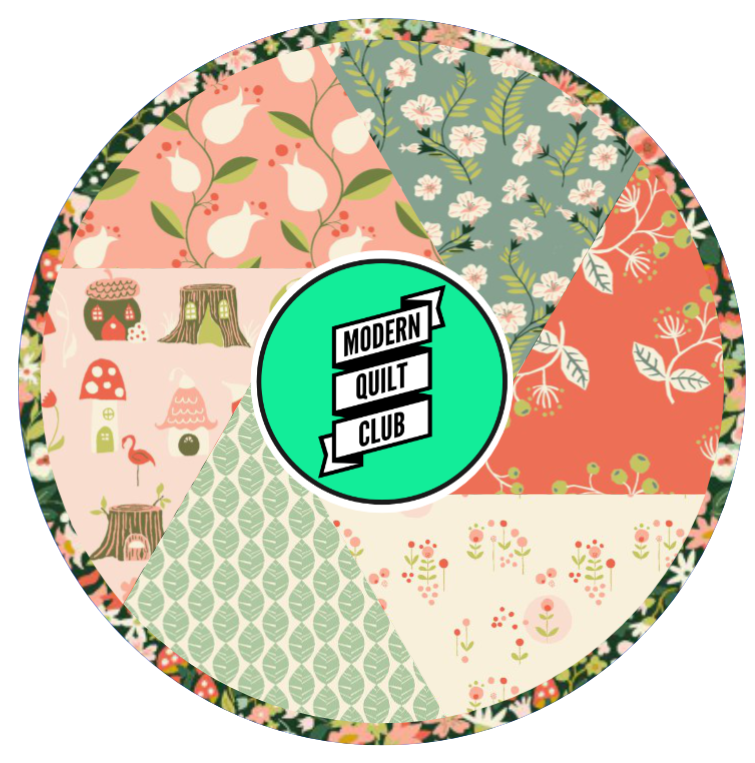 Ivy Mystery Quilt sees me featuring a new range with first time fabrics from Monaluna Fabrics. These cottons are 100% organic cotton.
This collection is called Amour Vert, a sweet blend of florals and leaves in greens and corals with the added fun of little toadstools and treeshouse in complimenting pale peachy pinks.
---
Mystery Quilt : Ivy – Fabric Collection Amour Vert for Monaluna Fabrics
A closer look at the fabrics for Ivy:
---
Sunflower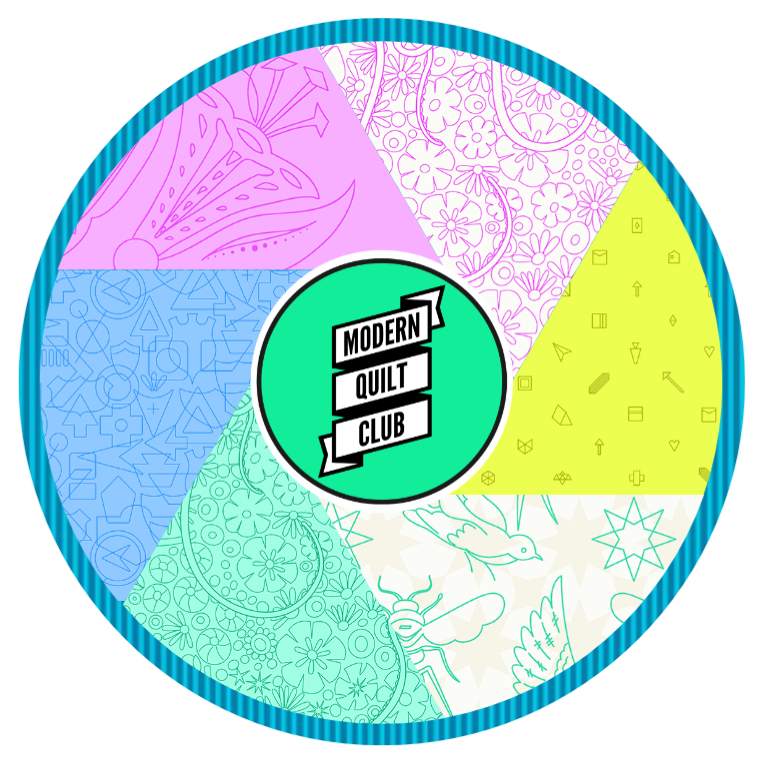 My final Alison Glass collection and this is one I was so pleased I could grab the fabrics for.
Sun Prints Luminance was what we used for our sell out Rainbow Remix quilt kit, thus there wasn't any left over.
Fortunately my supplier had stock left so I could make up this beautiful collection. We had nicknamed it NEON until I came up with my Bee Flower related names!
---
Mystery Quilt: Sunflower – Fabric Collection: Sun Prints Luminance for Andover Fabrics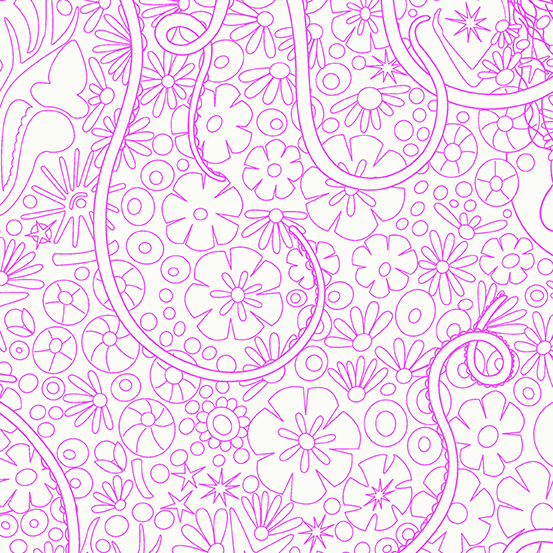 ---
Quilt nitty gritty
Quilt top finished size:
Small quilt – 48″ x 60″
Large quilt – 72″ x 72″
Sign ups for the club will be taken from Friday 2 December 2022 at and shipping starts on the 3 February 2023.
Sheila offers a great Facebook group for any users and it is a worldwide community all sewing up the same puzzles in so many different fabrics. It is a great place to meet other people in the club.
I will offer the club with a monthly subscription or the option to pay in full. If you take the this you will receive a discount compared to the monthly instalment option, see prices below. If you opt for a subscription It will be an immediate payment, followed by nine monthly payments on the 20th day of the month from February onwards.
The small quilt will be £175 or 10 monthly payments of £18 (all prices include UK postage).
The large quilt is £230 or 10 monthly payments of £23.50 (all prices include UK postage).
Key information
General launch – 2 December 2022
Save if you pay in full
Small Quilt from £175
Large quilt from £230
Instalment plan available
Starts shipping 3 February 2023
Runs 10 months
Make sure you are signed up to the newsletter to keep ahead of any latest news coming from the club and confirmation of the launch times for this Mystery Quilt – NEWSLETTER