It's here finally, I'm so pleased to be able to offer up the second Mystery Quilt of the year.
Sheila has designed her next Mystery Quilt called Cosmos and it's another amazing quilt. If you missed out on the first club I offered then now is your chance to sign up to a fabulous quilt kit.
If you have never heard of the Mystery Quilt then you are in for a real treat. This is a quilt designed by Sheila Christensen @mysteryquilter and it is a puzzle quilt over 10 months.
You will receive ten parcels each containing that month's puzzle instructions and all the pre-cut fabric pieces to make the blocks. Pieces are kept simple: triangles, squares and rectangles and at the end the final puzzle is revealed to give you a beautiful finished quilt top.
I have carefully chosen four colourways for this summers quilt and I am pleased to share them with you now.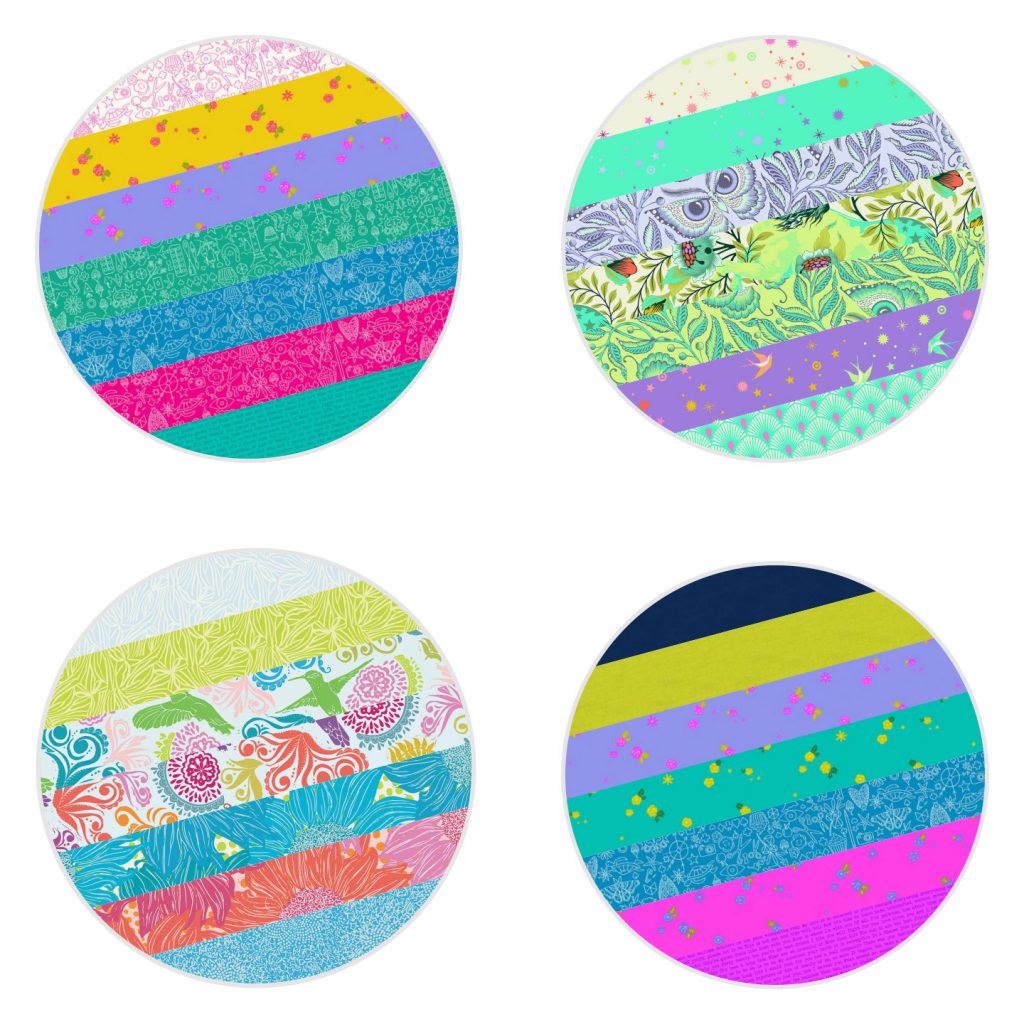 Rosemary – Sunprints 2019 by Alison Glass
Louise – Pinkerville by Tula Pink
Jean – Murmur by Valorie Wells
Erika – Linen Textures & Sunprints 2019 by Alison Glass
Quilt top finished size:
Small quilt – 48″ x 60″
Large quilt – 72″ x 72″
Sign ups for the club will be taken from Saturday 1st June and the first puzzle pieces will be sent out on the 26th July 2019. Subsequent months will be posted on the last Friday of the month.
Sheila offers a great Facebook group for any users and it is a worldwide community all sewing up the same puzzles in so many different fabrics. It is a great place to meet other people in the club.
I will offer the club with a monthly subscription or the option to pay in full. If you opt for a subscription It will be an immediate payment, followed by nine monthly payments on the 10th of the month, running from August 2019 to April 2020.
The small quilt will be £175, or 10 monthly payments of £17.50 (all prices include UK postage).
The large quilt is £230, or 10 monthly payments of £23 (all prices include UK postage).
Head over to the shop to sign up for your choice of quilt.