Here we are at the launch of the next Mystery Quilt and this one is called Sew Sweet. It features three different colour ways from me all based on donut names.
I've gone a little traditional with naming each of my quilts as I am not a big donut connoisseur and was brought up on a traditional strawberry jam donut if it was a treat otherwise it was one of those lovely warm seaside donuts covered in sugar!
What is a Mystery Quilt?
If you have never heard of the Mystery Quilt then let me fill you in with what is on offer. This is a quilt designed by Sheila Christensen @mysteryquilter and it is a puzzle quilt over 10 months.
Each parcel contains that month's puzzle instructions and all the pre-cut fabric pieces to make the blocks. Pieces are kept simple: triangles, squares and rectangles and at the end the final puzzle is revealed to give you a beautiful finished quilt top.
It is a Mystery or puzzle as you don't know what the finished quilt will look like until the final reveal, but the quilts are very cleverly designed by Sheila and always turn out fabulous.
What are my options?
Each of these three colourways I have carefully selected for you to choose from so I hope you see something that takes your fancy?
Here is a closer look at the fabrics chosen for this Mystery Quilt.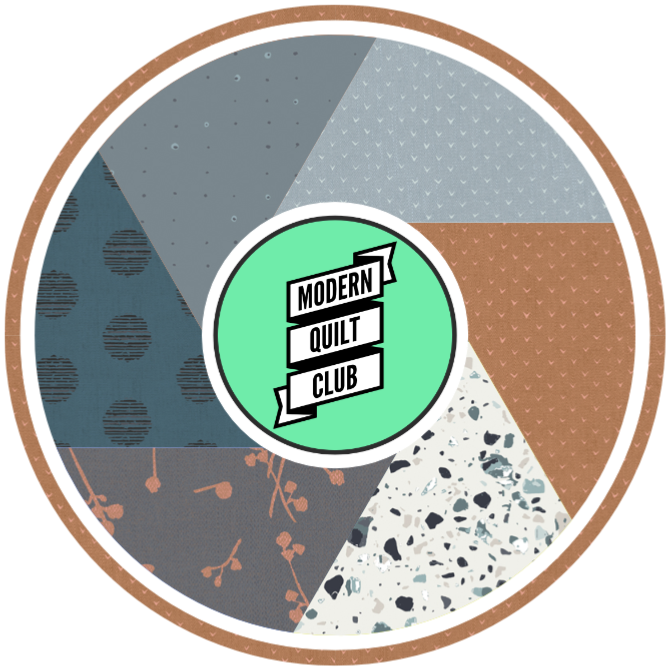 Custard Pie
My first Sew Sweet Mystery Quilt is from Katarina Roccella's fabric line called Twenty. It is for Art Gallery Fabrics so is that gorgeous soft fabric that I loved in my last MQ.
This may seem a little out of the ordinary from my usual choices but when I saw the quilt design for this one, I really loved it and knew you all would too.
For the purposes of the illustration the fabric around the circle represents the binding fabric. This may also be a duplicate of a fabric within the quilt top.
Here is a closer look at all the fabrics contained within this quilt.
---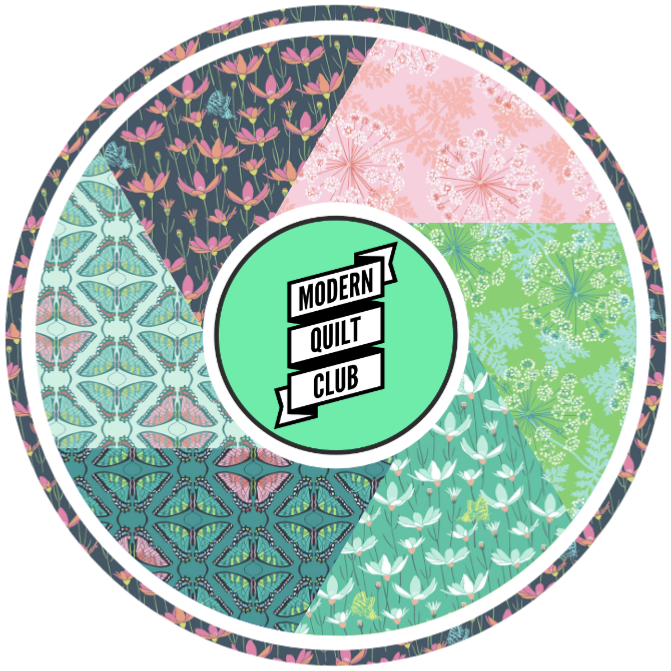 Hey Sugar
My second fabric option is from Patty Sloniger for Andover Fabrics and is from the Flora and Fauna fabric collection.
I almost missed this fabric line and just managed to order it in time for it to be included in this Mystery Quilt as I just knew it would work beautifully.
Again here is a closer look at all the fabrics included in the quilt kit.
---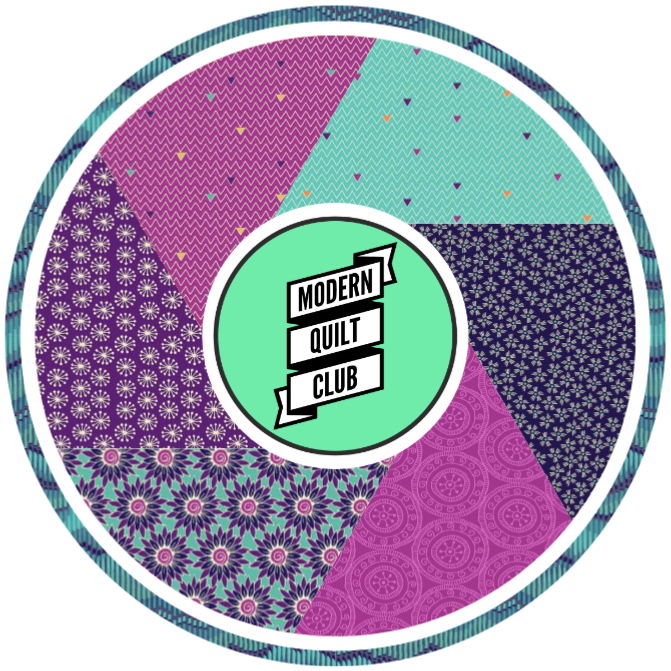 That's my Jam
My final offering is actually the fabric I ordered first. I took a bit of a gamble as I really did take a shine to this whole collection when I saw it.
I ordered Henna from Beth Studley for Makower Fabrics long before the quilt had even been designed. Again another option that has paid off rather well as I can say these look fab in the finished design.
The beautiful jewel tones of purples, pinks and teals work so well together to give a bright modern quilt.
A closed look at my final selection of fabrics for this Mystery Quilt.
---
Quilt nitty gritty
Quilt top finished size:
Small quilt – 48″ x 60″
Large quilt – 72″ x 72″
Sign ups for the club will be taken from Friday 3 December 2021 and shipping starts on the 4 February 2022.
Sheila offers a great Facebook group for any users and it is a worldwide community all sewing up the same puzzles in so many different fabrics. It is a great place to meet other people in the club.
I will offer the club with a monthly subscription or the option to pay in full. If you take the this you will receive a discount compared to the monthly instalment option, see prices below. If you opt for a subscription It will be an immediate payment, followed by nine monthly payments on the 20th day of the month from February onwards.
The small quilt will be £185 or 10 monthly payments of £19 (all prices include UK postage).
The large quilt is £240 or 10 monthly payments of £24.50 (all prices include UK postage).
Key information
General launch – 3 December 2021
Save if you pay in full
Small Quilt from £185
Large quilt from £240
Instalment plan available
Starts shipping 4 February 2022
Runs 10 months
Make sure you are signed up to the newsletter to keep ahead of any latest news coming from the club and confirmation of the launch times for this Mystery Quilt – NEWSLETTER